Judy Albright - Designer and Publisher
Elizabeth Davis - Editor
march 2023
seasons of the church
Rev. andy nagy-benson
Dear Church,
Growing up in southern New England, I learned the names of the four seasons and welcomed the changes that each one brought to our neighborhood. Mostly, I understood "season" to mean football and basketball and skiing and baseball and lacrosse. To a large extent, the sports equipment in our front hall made it clear what time of year it was.
Here in Vermont, I suppose the shoes, boots, and sandals on our mudroom floor help us tell time. The seasons of the church year do, too—Advent and Christmas and Epiphany and Lent and Easter and Pentecost. This month, I am happy to welcome the increase of daylight as we enter into Lent (which means "spring"). I give thanks for this church season's deep and rich tone. These days of Lent not only mark the coming of Easter; they are, in themselves, days of spiritual renewal and growth.
On the far shore of this season—on April 2, Palm Sunday—I hope to help welcome new members to our church family. As I see it, we become church members as we get involved in the church's work, and we get to know and care for one another, and we gather for weekly worship. If you are interested in becoming a member of our congregation, please let Pastor Elizabeth or me know. There will be an informal gathering after church on March 19 for all who are interested in learning more about this community and who are considering joining MiddUCC. Please stay tuned for more details.
In all that these days hold, I pray we remember what time it is. God be with you all throughout these 40 days.
Grace and peace,
Andy
Join us for a MiddUCC Ski Day at the Middlebury Snow Bowl on Thursday, March 2! We'll meet at the lodge around 10:00 a.m. and ski until around 2:00 p.m. with a break for lunch. Day tickets are $40 for non-pass holders. All are welcome! Email Pastor Elizabeth or Margaret Eagan with any questions.
HIGHLIGHTS FROM THE February 2023
CHURCH COUNCIL MEETING
This was the first meeting of this year's Church Council, and the first thing we did was introduce ourselves to each other. We approved the Treasurer's Report and were told that last year's financials have been audited and that Cathy Chase should be commended for the excellent job she does as our Treasurer.
We listened to reports from both Pastor Andy and Pastor Elizabeth. They reviewed the educational offerings that are ongoing, and the plans for Lent. Andy expressed gratitude for the recent two weeks of classes which are part of his doctoral program and which he was able to complete in person in Florida. He announced that the Senior Youth Group service trip this summer will be with the Boston-North Backyard Mission.
We heard reports from all Board Chairs. Leanna suggested that all Boards poll members and see if they still need the Zoom option for meetings. She also suggested they think about their goals for the coming year, and that they use Google Docs for their communication. Al Zaccor offered to teach a class for people who felt they needed help with Google.
Pastor Elizabeth gave a detailed update on the progress being made on the Red Clover Children's Center.
Leanna reviewed four Church Council policies.

Church Council had an Executive Session, and when we came out of it we approved Jessica Allen's request for a 3-month leave of absence. We also approved hiring Jeff Buettner as the substitute Chancel Choir Director during her absence.
Respectfully submitted,

Nancy Foster, Clerk
Between annual meetings, the Church Council meets once a month to fulfill its responsibility to coordinate the church's programs and business. Council has the powers generally ascribed to a corporation's board of directors.




The Church Council is composed of the following Church members: Moderator, Clerk, Treasurer, Senior Pastor, Associate Pastor, and the chairpersons of the six church boards. Also, there are three at-large members. One is elected every year and serves a 3 year term.

The basic life and work of the church is under the direction and supervision of church boards, which meet monthly at the All Boards Meeting and report to the Church Council. Members of these boards are elected from the membership of the church.

We are a creation justice church
From the Green Team
This Lent, the Green Team is exploring ways to step up our game and reduce our personal greenhouse gas emissions by choosing to eat vegan meals more frequently (we're starting with dinner once a week) and exploring how to shift our transportation habits into more sustainable alternatives (Tri-Valley Transit is a great local partner in this work).
In addition to the work that we can do as individuals, we also know that collective action can have an impact. Connecting with a broader movement is part of our charge as a Creation Justice Church. As part of that challenge, the Green Team has been reflecting on the most recent campaign launched by author Bill McKibbon, a Ripton resident and the inspiration behind the 350.org movement that was incubated at Middlebury College.
This new campaign, The Third Act, is aimed at rallying "experienced Americans" (age 60+) to use their voices, votes, and financial resources to protect the climate. One of their upcoming actions is to make visible the connection between four of the biggest banks in America (Bank of America, Chase, Citibank, and Wells Fargo) and their investments in fossil fuels.
All of us on the Green Team realized that while we might have our checking accounts at local banks, we all have credit cards from at least one of these larger banks—and there are other options available, if we are willing to do some research and make a change. We are each reflecting on how we might participate in this important movement.
March 21, 2023, is scheduled to be a day of action to demand that these banks stop funding the fossil fuel industry and to close any accounts that might be held with these banks. We are so grateful that our church's investment committee has begun investing the endowment in "green" accounts that limit fossil fuel investments, and that our church uses a local bank.
As people of faith, we challenge ourselves to do all that we can to protect God's creation. In this day and age, that might mean having a credit card held by a local bank that reflects our values. To learn more about the work and mission of The Third Act and this upcoming campaign, the Green Team encourages you to visit their website at www.thirdact.org.
Lent for all ages
Eliana Cañas parra, Director of Children and Youth Ministries
Dear church,
As we walk into this Lent season, some of us turn our attention to spiritual practices and ways to walk in the wilderness with Jesus. But we all know too well that life gets busy and messy, and it can be hard to take some quiet time to deepen our spiritual lives. Which is why Pastor Elizabeth and I want to offer some help with this.
On Saturday, March 18, we will host a Lent for All Ages event in our church. From 3:00 to 4:30 p.m., we will gather for a time of contemplative prayer and hands-on spiritual practices. We will have some "stations" in the Sanctuary and some in Unity Hall. This event will be open to everyone, and although some activities might be fitted for children and some of them for adults, we want everyone to be able to participate in whatever practice they feel drawn to. Making prayer beads and candle-lighting are some of the examples of practices we want to offer, and some of them will include tools that you can take with you to continue your Lent journey.
Junior Youth Group
Our teens are currently working on an art installation project following our program year theme, Room at the Table. The main message of the art project is to reiterate our commitment to being an Open and Affirming church, meaning that we work toward remembering that God's love is big enough for all of us. See the photos below!
Stay tuned for the reveal!
Love,

Eliana
the gift of spirituals
Elizabeth Davis and Jessica allen
The October 2022 issue of Church Matters included an article about a "royalties for Spirituals" project in our church. A clear avenue exists for paying royalties to modern-day composers and arrangers through our church licensure organizations. However, there is not, nor has there ever been, a clear avenue for paying for the use of Spirituals written by enslaved Black people in this country, whose names are lost to history yet to whom we owe a debt of use for their art, their melodies, their words, and their pain. Our congregation is heavily indebted to Spirituals as a genre, using them in at least one-third of our Sunday services!
Some UCC churches are identifying Black-led arts organizations to send payments to when Spirituals are sung in their services, in much the same way as we make royalty payments for using copyrighted work. We are pleased to announce that we have allocated money starting with our 2023 budget to do the same and identified a recipient organization: the Clemmons Family Farm in Charlotte. From their website:
The Clemmons Family Farm stewards ​one of the largest African-American-owned historic farms in Vermont today. We actively promote the deeper understanding and appreciation of African American and African diaspora history, arts, and culture. Through our arts and culture programs, we bring people together to learn about, commune around and celebrate African-American heritage (past, present and future), and to foster the appreciation of the heritage and cultures of all people.
To learn more about the Clemmons Family Farm, please visit their website or sign up for their newsletter.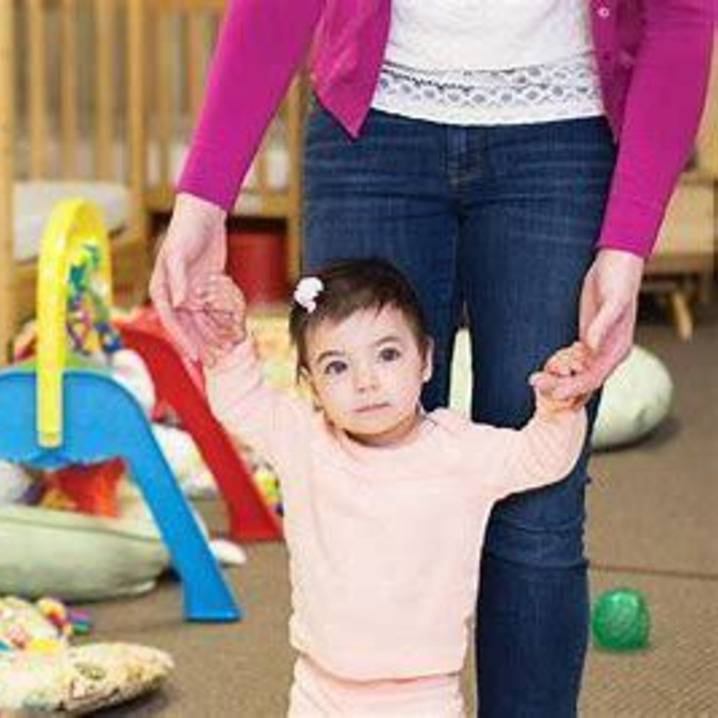 Nursery Volunteers Needed!
The church nursery, downstairs next to the fellowship hall, is open Sundays from 9:45 to 11:15 a.m. for children age 0–4 and staffed by two highly capable youth from our congregation. In addition, our Safe Church Policy requires an adult to be present in the nursery alongside our teenage nursery care providers.
We are trying to grow our pool of adult volunteers so that each individual would be signed up approximately once every six weeks. Adult volunteers will complete a background check and be oriented to nursery procedures and the Safe Church Policy. Please contact Matt Kubacki at mskubacki@gmail.com if you are interested in becoming an adult nursery volunteer.
what can i do to benefit my community
and help my church?
One way is to donate to a local resale/consignment shop. These area businesses are an integral and supportive part of our community. Visiting their stores, donating items for resale, and making purchases are beneficial to our community and can help our church.

For example:
Buy Again Alley, a thrift and consignment shop on Main Street, benefits young adults who are seeking education in the trade fields through scholarships and leadership opportunities. It has a rich history of community outreach with our local middle and high schools and with the college. Its mission statement includes breaking down socioeconomic barriers and serving diverse clientele through its services.
If you donate items to this store, please give our church's account number, 506, and we will receive 50% of the purchased price of each item!
Neat Repeats is a not-for-profit resale store located on Route 7 South. It is run exclusively by a volunteer staff to help residents and organizations with a "hand up." Its grants to Addison County recipients include individuals and organizations that provide food, clothing, housing, and other services to low-income residents. Over the years, Neat Repeats has helped scholarship and sports teams, schools, elderly services, emergency services, food shelves, and faith-based organizations.
If you donate items to this store, please give our church's account number, 45, and we will receive 50% of the purchase price for items sold for $15 and under, and 65% for items sold for over $15!
Junebug is the amazing nonprofit resale shop located in Marbleworks that offers a carefully curated collection of affordable clothing and accessories especially for babies, kids, teens, and moms-to-be. Our Board of Mission and Social Concerns supports the work of Junebug.
If you donate items to this store, you can choose to complete the pink first-time-drop-off slip with the church's information (Congregational Church of Middlebury, 30 N. Pleasant St., 802-388-7634), check the Seller box, and the church will receive 30% of the resale. Please follow the very important donation guidelines on the Junebug website, junebugvt.org, before donating any clothing!



We encourage you to support other equally wonderful resale shops and donation centers in our area:
• HOPE (Helping Overcome Poverty's Effects) Resale Store on Boardman Street is one of the largest resale stores in Vermont. Its profits support poverty relief work in Addison County.
• Round Robin Upscale Resale Shop is located in the Marbleworks. Its proceeds benefit Porter Hospital Auxiliary, which administers various programs and entities supporting Porter Medical Center and Helen Porter Healthcare and Rehabilitation Center.
This Lent, the Green Team thought we would step up our game. We're committed to exploring a vegan recipe at least once a week and encourage the congregation to join us - if you have any favorites, send them to us and we'll post them on the church's website!
The season of Lent is a time of reflection and change; the Green Team will explore what changes we can make in our daily habits that will step up our game in reducing our personal greenhouse gas emissions. Will you join us?
Pull up a chair...
all are welcome here!
Towers of Tomatoes, Piles of Pasta, Skyscrapers of Cereal

Join us at the March 12 potluck for food, fellowship, and...building centerpieces made of nonperishable food for HOPE! As part of our campaign to double our food donations to HOPE this year, the Board of Mission and Social Concerns invites you to join in a fun, creative activity to help our neighbors facing food insecurity. Imagine a beautiful floral centerpiece at your potluck table, but this one is made of food that will nourish hungry families in Addison County.
Please bring your nonperishable items to Fellowship Hall following the Sunday service on March 12 and have some fun! If you prefer, drop your goods off in the Hall before the service. We'll build together, break bread together, and help our community. All nonperishables are welcome, but those especially needed right now include Baked beans, kidney beans, cold and hot cereals, cooking oils, hearty soups, and personal products, particularly for men–shaving cream, razors, shampoos, and deodorant.
The tables will be set and all you need to do is bring a dish to share. Food that needs to be refrigerated or kept warm can be dropped off in the Fellowship Hall kitchen before church and the Kitchen Crew will follow your instructions. Looking forward to seeing everyone for a great meal and some fun activities.
Once again, we are coordinating with Cole's Flowers in Middlebury to provide lilies and tulips for the Easter Sunday service. If you would like to order one, perhaps in memory of or to honor someone, you can choose between a pot with a 7" white lily ($26) or a 7" tulip (assorted colors available) ($23), and they will be delivered to the church to decorate our sanctuary for Easter. You can then take yours home after the service or donate them to the Pastoral Care Committee, who will take them to someone they know would like it.




The deacons will be at a table after the service in Fellowship Hall every Sunday in March, armed with information and order forms. You can pay by check or credit card. All orders placed before March 15 can be guaranteed the requested tulip color; after that, you can still get a tulip, but not necessarily a specific color. For more information, contact Polly Birdsall at 802-989-3415 or pmb210@gmail.com.

Please join Andi and Andy at church, Saturday, March 4, at 4:00 p.m., to celebrate the release of their book, Letters from the Ecotone: Ecology, Theology, and Climate Change, with a reading and conversation about the book. Bill McKibben will offer introductory remarks. A reception and book-signing will follow the event, and Vermont Book Shop will be on hand with copies of the book for purchase.




The reading will be live-streamed on our Facebook page.

volunteer seedling growers needed!

The Green Team is looking for gardeners (new and experienced) to grow seedlings for our third annual Seedling Giveaway. At least a dozen vegetable and/or herb seedlings are needed per person. The Seedling Giveaway will take place in the Fellowship Hall after the service on May 14. Not only will we offer plants free to interested members of our congregation, but we will also once again provide seedlings to CVOEO to give to community members who visit their Food Shelf. Intrigued but have never grown a plant before? This would be a great time to give it a try!




We can supply you with all the tips and advice needed to get you growing. Helping members of our community grow their own food is a wonderful way to both celebrate the fruitfulness of God's green earth and help reduce carbon emissions. Please contact Su Reid-St. John at sureidstjohn@gmail.com if you can help. Thank you!!




Hello friends, and greetings from the Board of Mission and Social Concerns. We have good news, less-good news, and a request.

The good news is that last year our church community donated more than a ton of food to HOPE, which helped feed many of our Addison County neighbors. We'd love to double that this year (!), and think our church is up to the challenge. The less-good news—and the reason for our ambitious goal—is that our friends at HOPE have told us that visits to the food shelf are up by 30 percent this past year and still rising. The end of pandemic-era food benefits and inflation have pushed many families to food-insecurity. And that leads to our request. There are always food-collection baskets at the church, and we collect every Sunday. Feel free to drop something in the baskets every week if you're able! The more of us who can make this a habit, the better we can serve families in need.
All nonperishable food items are welcome, but HOPE has a particular need right now for baked beans, kidney beans, cold and hot cereals, cooking oils, hearty soups, and personal products (primarily for men—shaving cream, razors, shampoos, and deodorant).
Who is The Rev. Marthinus J. Riekert?
The Rev. Marthinus J. Riekert served the Congregational Church of Middlebury from 2004 to 2007. He came to Middlebury from New Smyrna Beach, Florida, where he had served the United Church of Christ since 1998.

His installation service in Middlebury was held in the sanctuary on Sunday, June 5, 2005, followed by a reception in Fellowship Hall. On July 25, 2007, Council accepted Rev. Riekert's resignation, as he was leaving Middlebury and moving to New Zealand.
Riekert holds a bachelor of fine arts degree (languages and philosophy) and a master of theology degree from the University of Pretoria with additional graduate study in Semitic languages and Greek. He was ordained in 1982. He later studied anthropology and family law and earned a master of business administration degree from the University of South Africa.
The Rev. Marthinus J. Riekert was born and raised in the Republic of South Africa. Before immigrating to the United States in the late 1990s, he worked with refugee communities and displaced persons from the conflicts on the African continent while serving as a military chaplain. He was subsequently co-pastor of the campus church and student chaplain at the University of Pretoria.
Marthinus studied at the University of Pretoria and was ordained through the Dutch Reformed Church of Africa. After several years of service, he left the ministry and found employment in the financial and investment industry. Following this, he worked in community restoration projects throughout Africa. After completing the process to obtain "privilege of call," he answered a call to become pastor of a UCC church in New Smyrna Beach, FL, and immigrated to the US in 1998. He later became minister of the Middlebury Congregational Church in VT. Drawn by the need of an Afrikaans-speaking South African community, he moved to Auckland, New Zealand. After a six-year endeavor, he moved back to the US and became pastor of the Topsfield Church in MA.
Marthinus J. Riekert and Christa Welgemoed married on 17 Sept 1994 in the Chapel of the University of Pretoria. The couple has one offspring (MJ). The parents of Marthinus are Paul Johannes Riekert (born 8 Sept 1926, died 4 Feb 2017 in the District of Bronkhorstspruit, South Africa) and Cornelia Maria Adriana Terblanche, 13 Oct 1932, Brits, South Africa. The parents of Christa are Johan Welgemoed (born 4 Dec 1928, died 20 Jun 2010 in Uitenhage, South Africa and Maria Johanna Brits (born 22 Mar 1930, died 22 May 2012 in Potchefstroom, South Africa).
The professional background for Christa Riekert: BSc in Dietary Science, MSc in Dietary Science, Graduate Diploma in Hospital Dietetics, Graduate Diploma in Marketing Management, Graduate Diploma in Taxation. She was chief dietitian of the South African Red Meat Board (national industry regulator), lecturer on tertiary/college level (large scale food preparation), and author of several cookbooks. She currently manages an office and research site for clinical medical research.
Marthinus Johannes Riekert born 13 Dec 1957 Nigel, South Africa
Christa Welgemoed born 21Jul 1961 Pretoria, South Africa
MJ Riekert, born 21 Dec 1995 Pretoria, South Africa; went to Northeastern University in Boston (Bachelor of Science, with a major in Sociology and then a Masters in Urban Planning and Design); accepted a position as planner in Massachusetts Department of Transportation's Planning Division in the Department of Data Analysis and Policy.



While living in Middlebury: the Riekerts went windjamming on the schooner "Mary Day"; became naturalized US citizens (Governor Jim Douglas gave some welcoming comments during the ceremony); worked with the governor to establish Charter House and community suppers; and helped local dentists to establish a dental program.
Next month there will be comments on The Rev. Jonathan New and family.
Malcolm W. Chase, Historian
March Birthdays

to view birthdays for any month of the year SIGN IN to our online directory.


Click on

Calendar

in the upper left of the screen.




Dan Brown March 1

Larry Jones March 1

Aimee Diehl March 3

Steven Jewett March 3

Kisung Davis March 4

Erika Garner March 4

John Nuceder March 4

Jessica Allen March 5

Pat Chase March 5

David Phelps March 7

Nathan Orvis March 10

Mark Foster March 11

Anthony Garner March 11

Annie Moore-Cox March 11

Winston Stattel March 11

Mhairi McMurray March 12

Paige Viens March 13

Katharine Scribner March 14

Jake Dombrowski March 15

Chip Franklin March 15

Sue Cady March 17

Lisa Rader March 17

Bob Stetson March 18

Ryan Gillen March 19

Brynn Kent March 19

Judy Albright March 21

Matthew Berg March 21

Sawyer Cadoret March 22

Seaver Cadoret March 22

Beatrix Jo Lyons March 22

Sofia Stefani March 23

Elizabeth Davis March 24

Meredith Prouty March 24

Andi Lloyd March 26

Peter Carothers March 27

Ione Brownsword March 28

Tana Scott March 28

Conor Stinson March 30





David & Patty Hallam March 4

Matt & Stacie Baldwin March 7

Matthew Cox & Annie Moore-Cox March 14

Alan & Cindy Marshall March 18

Phil & Kathy Heitkamp March 25

Richard & Ruth Westfall March 27