Judy Albright - Designer and Publisher
Elizabeth Davis - Editor
May 2023
I see Church happening
Rev. Andy Nagy-Benson
Dear Church,
When I'm alone among the trees and creeks at this time of year, I'm apt to observe the easily observable. The shades of green. The chorus of birdsong. But when Gwen and I venture out together, I end up meeting new friends. Gwen has a way of noticing easy-for-me-to-miss wildflowers that have just poked their heads through fallen leaves. She greets them by name—Quaker Ladies, Dutchman's Breeches, Indian Pipe, Jack in the Pulpit. When I look where she's looking, where she's crouching down, I see subtle hues that I have surely walked by countless times.
In a similar way, it would be easy to walk through a week in the life of our congregation and notice the noticeable. The staff hard at work. A worship service of many voices. But there are countless contributions to our ministry that are seldom featured in our newsletter. These offerings of time and know-how and caring are, at times, as tucked away as woodland flowers. But I want you to know that I see you.
One of my early mentors in ministry liked to point out that church is a "volunteer organization," and I have borne witness to that fact on a regular basis around here. You serve on Boards and Committees. You teach our children and mentor our youth. You make sure there are enough servings of mac and cheese and chocolate chip cookies for Friday Night Community Supper. You send emails and cards that share the joys and sorrows of life. You help in the church office. You weed the flower beds out front. The examples run on and on. So, too, does my gratitude for the many expressions of pitching in and helping out and tending to each other's well-being.
After all these years, I should not be surprised, but somehow it stops me when I see it. It might be a group of church members who show up to do a deep clean of our church kitchen. It might be a church member who comes in without be asked to polish the balcony railing, or to keep our church plants well hydrated. From this pastoral perch, what I see is church happening. You are an amazing group of people. I thank you—and I thank God for you.
Grace and Peace,
Andy
HIGHLIGHTS FROM THE April 2023
CHURCH COUNCIL MEETING
Church Council met on April 12, 2023. We reviewed the activities of all the Boards and listened to reports from Pastor Andy and Pastor Elizabeth.
Dottie Neuberger attended the meeting and asked that we consider "taking back" the Friday night suppers. They have started cooking in the church again and they use Fellowship Hall for everything. They are sending out about 330 meals every week. They are hoping to have some of the people come in to have dinner as a group. We will vote on this at our next meeting.
We listened to an update on the Red Clover Children's Center. They will be posting the director's job soon.
Council approved the expense of $26,000 to paint one side of the church. We had a long discussion about the installation of heat pumps in Fellowship Hall. The cost is $32,000. The consensus was that we need more information before we are ready to vote on it.
Council approved paying for the two after-church sessions that Sarah Mell is doing this spring. The $750 cost will come from the New Initiatives Fund.
Council approved the report of the Nominating Committee and elected Kathy Heitkamp to a 1-year term of the Board of Missions and Social Concerns, and Kristie Skor to a 2-year term on the Board of Membership and Communications.
Ruth Penfield and Wendy Warren gave a report on their respective boards' responses to the question of what they want to see happen in the church in the coming year. Leanna expressed her desire to amplify our Creation Justice Covenant.
Respectfully submitted,

Nancy Foster, Clerk
Between annual meetings, the Church Council meets once a month to fulfill its responsibility to coordinate the church's programs and business. Council has the powers generally ascribed to a corporation's board of directors.




The Church Council is composed of the following Church members: Moderator, Clerk, Treasurer, Senior Pastor, Associate Pastor, and the chairpersons of the six church boards. Also, there are three at-large members. One is elected every year and serves a 3 year term.

The basic life and work of the church is under the direction and supervision of church boards, which meet monthly at the All Boards Meeting and report to the Church Council. Members of these boards are elected from the membership of the church.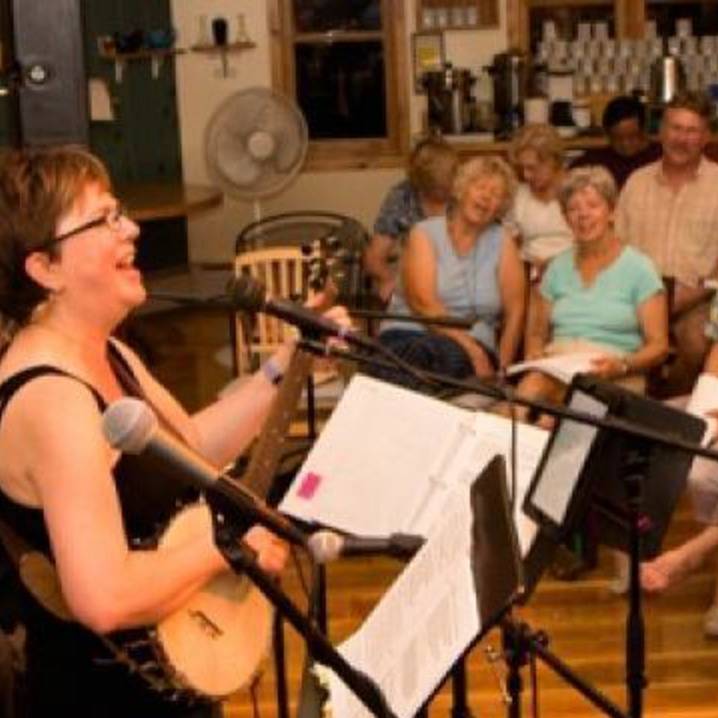 Love's Gonna Carry Us will present a sing-along concert with Annie Patterson & Peter Bond at the Middlebury United Methodist Church on Friday, May 5th, at 7:00 pm . Join in singing songs of joy, resiliance, and justice!
A Jewelry Box for Your Bazaar Jewelry!
Please watch for our (hopefully) soon-to-be-filled-by-you Jewelry Box on display near the second floor north-facing sanctuary door. It can be the perfect place to drop off your costume, fashionable, or finer jewelry as you go through your pins, earrings, necklaces, brooches, barrettes, cuff links, and more, this spring and summer choosing what to donate for the Bazaar. Our Jewelry Table chairpersons and their volunteers would love to gather your donations and gradually begin their amazing work of categorizing, pricing, and displaying them.

We also include scarves with our Bazaar Jewelry Display! If you have fun, fashionable, frivolous, attractive scarves for us we would love to have them to display and sell.
Our volunteers are creative and love to make the Jewelry and Scarves Table a popular and enticing place for our shoppers to visit.
Thank you for helping them succeed!
For questions, the chairpersons are Glenna Emilo and Pat Zeliff.
Spring has sprung!
Eliana Cañas parra, Director of Children and Youth Ministries
Dear Church,
It's hard to believe that it's already May! Sunday school is almost over for this program year, and our classes are focusing on getting ready for Children and Youth Sunday, which will take place on June 4th. After the service, we will have a fun way to celebrate the "end of the school year".
During April, our children worked on completing the Random Acts of Kindness challenge. Completing the challenge also meant collecting a gift card for creemees or frozen yogurt. Who doesn't love that!? If your child is close to completing it but not quite yet, just let me know, and I'll save a prize for them!
Sunday school also planted some seeds during our April 16th class when we focused on God's creation. Those seeds were planted to support the Green Team on their seedling giveaway in May.
And talking about God's Creation, the Jr. Youth Group also participated in the nationwide Earth Day Climate Prayer by recording a video that has been posted on our social media. If you haven't watched it, please do! Here is the link.
We have been having fun together and enjoying the warmer weather and longer days.
Peace-
Eliana
The month of May brings us well into the season of Eastertide, and with it, an abundance of opportunities to rejoice at the rebirth of new life. While caring for creation is a year-round activity, the Green Team is offering multiple opportunities for engagement this month.
Highlights in May:
Green Up Day is Saturday, May 6,

and all are welcome to join members of the Green Team at 9:00 a.m. that morning on the front steps of the church. Bags will be provided, and we will fan out in the downtown area, cleaning up a portion of the banks of Otter Creek, the Marble Works, and the Town Green. This is the 53rd year of this annual state-wide event, and participating in your own town or neighborhood is also encouraged.
Our third annual

Seedling Giveaway is Sunday, May 14

, and church members will be invited to take home a seedling after church to grow over the summer (while supplies last). Our enthusiastic growers have a variety of veggies and herbs to choose from and will also donate seedlings to CVOEO for their clients again this year.

Our next Green Team meeting is Monday, May 15, at 7:00 p.m. via Zoom. New members are always welcome! Contact sureidstjohn@gmail.com or leanna_maglienti@yahoo.com if you would like to be involved or learn more about our work.
Getting to know Liz and Peter Vant
New members as of November 2022
I (Liz) became aware of the Midd UCC community when I performed in a play at Town Hall Theater with Jessica Allen several years ago. My husband Peter and I moved from Bristol to Salisbury in April 2020. It was hard to make connections with a new community with the pandemic looming. I joined the choir in May 2021 while pregnant with our daughter Clara, who was born the following September. Having postpartum complications made it difficult to regularly attend church. During that time, Pastor Elizabeth visited me in the hospital after surgery, and the church organized a meal train for us, despite many never having met us!
In June of 2022, our teenager Avery (they/them) joined our family, and it became clear very quickly that Avery wanted to be adopted, and we are currently in the long process of legal adoption for them to become a Vant sometime in the coming year!
Avery is currently a junior at MUHS with a passion for fine arts and an ever-expanding curiosity for new learning. When we are not at church, I am an American Sign Language (ASL)/English interpreter and a Teacher of the Deaf/Hard of Hearing. Peter manages the shipping department for Carris Reels in Rutland.
We are so thankful for this community and all of the love and support we have experienced. We look forward to repaying that kindness in the years to come!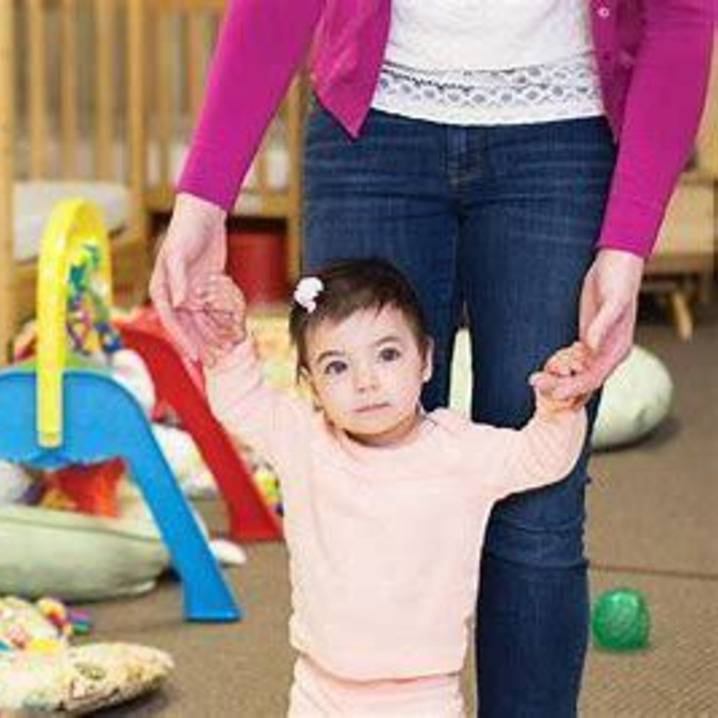 Nursery Volunteers Needed!
The church nursery, downstairs next to the fellowship hall, is open Sundays from 9:45 to 11:15 a.m. for children age 0–4 and staffed by two highly capable youth from our congregation. In addition, our Safe Church Policy requires an adult to be present in the nursery alongside our teenage nursery care providers.
We are trying to grow our pool of adult volunteers so that each individual would be signed up approximately once every six weeks. Adult volunteers will complete a background check and be oriented to nursery procedures and the Safe Church Policy. Please contact Matt Kubacki at mskubacki@gmail.com if you are interested in becoming an adult nursery volunteer.
Adult Study: Letters from the Ecotone
On four Tuesdays in May,

beginning May 9

, Pastor Andy and Rev. Andi Lloyd will lead an adult study on their book, Letters from the Ecotone: Ecology, Theology, and Climate Change. Classes will be held on

Zoom from 12:00 to 1:00 p.m.

If you need a copy of the book, please be in touch with Andy.
Thanks to all who brought food donations to the Palm Sunday service. As our (borrowed) grocery carts clearly showed, we had a great response! We are currently at 752 pounds of food collected toward our goal of two tons this year for HOPE. Please remember that you can drop off food whenever the church is open or call the church office if you'd like someone to come to your house to pick up your donation. And, if it's easier for you to contribute money rather than groceries, we'll do the shopping for you and deliver the food to HOPE.
We recently received an updated list of requests for the HOPE food shelf: peanut butter, baked beans, personal care items, canned fruits, boxed cereals, and oatmeal. Personal care items like toothpaste, shampoo, conditioner, laundry detergent, full-sized bars of soap are all helpful, and it's most helpful to have regular sized items (versus travel sized) that a household can use. We'll accept food anytime, but our next "Grocery Cart Event" will be Sunday, May 7 (Communion Sunday). Thanks, as always, from the Board of Mission and Social Concerns, and keep those cans coming!
Who is The Rev. Andy Nagy-Benson?
The Rev. Andrew Nagy-Benson currently serves as the senior pastor of The Congregational Church of Middlebury, United Church of Christ. His pastorate began in November 2009, on the first Sunday of Advent.
Andy came to Middlebury from Hamden, CT, where he served as the senior pastor of Spring Glen Church, UCC (2001–2009). During his pastorate there, he also worked at Yale Divinity School as a lecturer of homiletics. He previously served as the pastor of The First Congregational Church of Swanzey, New Hampshire, UCC (1998–2001) and as the licensed pastor of Pilgrim Church, UCC in New Haven, CT (1997–1998). Andy was ordained through the New Haven Association at The Church of Christ in Yale (Battell Chapel) on November 1, 1998.
Andrew Jay Benson was born on Mother's Day, May 10, 1970 in Cambridge, MA. He is the son of Jay Benson and Eleanor (Johnson) Benson, both of whom were born in Boston, MA. Andy was raised in West Simsbury, CT. Andy is a graduate of Colby College (B.A., 1992) and Yale Divinity School (M.Div., 1998). Upon graduation from Yale Divinity, Andy received the award given to the graduating student with "exceptional promise for pastoral leadership." He is currently a Doctor of Ministry student in the Creative Writing and Public Theology cohort at Pittsburgh Theological Seminary (expected graduation, 2025).
Gwendolyn Nagy was born in Glen Ridge, NJ on January 4, 1970 to Roland "Gus" Nagy (born, Hopewell, VA) and Catherine (VanVoren) Nagy (born, Clifton, NJ). Gwen was raised in Caldwell, NJ. She is a graduate of Williams College (B.S., 1992) and The Conway School (Masters, Ecological Landscape Design, 1999). She has worked at Vermont Integrated Architecture in Middlebury as Office Manager since 2014. Having served a term on the Weybridge Select Board, Gwen is the chair of the Weybridge Energy Committee and the editor of the Weybridge newsletter, By the Wey.
Andy and Gwen Nagy-Benson were married on May 17, 1997 at Williams College's Thompson Chapel in Williamstown, MA. They live in Weybridge in the former home of the late Rev. Don and Charlotte Campbell, longtime friends of The Congregational Church of Middlebury.
The Nagy-Bensons have three daughters: Ella, Mary, and Rachael. Ella was born July 7, 2000 in Keene, NH (B.A, Davidson College, 2021). Mary was born February 24, 2002 in New Haven, CT and is currently a student at Middlebury College. Rachael was born in New Haven, CT on April 23, 2008.
In his time at the Congregational Church of Middlebury, Andy has served as Chair of the Board of Directors of the Vermont Conference, UCC, and as an affiliate chaplain at Middlebury College, where he has co-taught classes with Andrea Lloyd. In 2022, Andy and Andrea's book, Letters from the Ecotone: Ecology, Theology, and Climate Change was published by Resource Publications, an imprint of Wipf & Stock.
Andy has enjoyed leading our congregation through a time of sustained vitality. Notable high points include senior high youth ministry for teens in and beyond our church; the construction of the church's addition; Community Conversations; a second worship service (New Light); the hiring of Rev. Elizabeth Gleich, our congregation's first full-time Associate Pastor; and the founding of Table 21, a nonprofit launched to provide nearly $1 million in financial assistance to local small businesses, restaurants, and farmers during the pandemic.
Andy is an avid sports fan and has enjoyed coaching youth, middle school, and JV girls' lacrosse teams in Middlebury. He enjoys playing drums in a local band. He also loves spending time walking through the woods and skiing with Gwen and family at Rikert Nordic Center.
Next month we'll share the biography of The Rev. Elizabeth Gleich.
Malcolm W. Chase, Historian
May Birthdays

to view birthdays for any month of the year SIGN IN to our online directory.


Click on

Calendar

in the upper left of the screen.




Paige Russell May 1

Alyssa Sinclair May 2

Lucas Nelson May 3

Felix Poduschnick May 4

Nancy Jakiela May 6

Jim Foster May 7

Caleb Bilodeau May 8

Nate Marshall May 9

Alex Marshall May 9

Andy Nagy-Benson May 10

Mary Ann Eastman May 13

Bob Foster May 13

Lois Kaufmann May 13

Elliot Munn May 13

Bob Champlin May 14

David Preble May 14

Cathy Molloy May 16

Mary Williams May 16

Nancy Foster May 17

Stacia Greene May 17

Jackson Kubacki May 18

Tim Williams May 19

Holly Puterbaugh May 20

Galen Fastie May 21

Irene Barna May 22

Eliana Canas Parra May 22

Michael Durst May 23

Elizabeth Gleich May 24

Lucy Poduschnick May 24

Buz Brumbaugh May 25

Aiden Cole May 25

Ethan Roy May 25

Ron Rucker May 25

Sara Rose Ruffa May 26

Barbara Kent May 29

Ginny Heidke May 31




Matt Dickinson & Allison Joseph Dickinson May 2

Mark & Shannon Gleason. May 4

Donald & Leanna Maglienti May 8

Glenna Emilo May 15

Andy & Gwen Nagy-Benson May 17

Jim & Dorothy Douglas May 24

Robert & Nancy Foster May 25

Peter & Margaret Carothers May 30

Hugh & Candy McLaughlin May 31