Judy Albright - Publisher
Elizabeth Davis - Editor
November 2021
Rev. Andy Nagy-Benson

Dear Church,
I think it's fitting that stick season and the season of Thanksgiving are the same season in Vermont. As I write this, most of the trees outside the church window are still holding their leaves, but it's just a matter of time. Leaves fall. And when they do, the landscape opens up. What we lose in color we gain in shape: it's easier to notice the contours of the mountains when the leafy trees are bare. And as the canopy opens up, pockets of sunlight appear in the forest and reveal hidden treasures — a lone winterberry, a rock face — just off the roads we walk and drive. To be able see more deeply into the woods feels like a new experience each November, like an occasion for thanksgiving.
One of my favorite writers, Verlyn Klinkenborg, used to write a column called The Rural Life for The New York Times. (His 2004 book, The Rural Life, is a collection of short pieces written for the Times — a fine gift idea for the people in your life who love beautiful sentences!) Klinkenborg wrote these words fourteen Novembers ago from his upstate farm in eastern New York:
As voluminous as the woods seem in summer, when they are full of shadow, now is when they seem most corporeal, most alive. I don't mean the fact that you can trace a squirrel's route along the maple high line or watch the woodpeckers in a hickory lining up for the suet. I mean that the trees seem to be making a gesture of a kind they never do when the leaves are green, as though they could only really be themselves when the light is low and the air is damp and the year is drawing in ("True November").
Soon enough the multi-colored hillsides will take on hues of gray, and the pines and golden oaks will decorate the landscape. The theater of creation does not close when the cold wind blows. The show goes on. Our work is to pay attention. And where our senses delight in the new sights, sounds, and smells of this season, let us give thanks to God. Thanks for what this stick season reveals. And, yes, thanks for the blessings that come into view when we step inside and look around our tables of family and friends and really see the ones who bring us joy in every season.
Happy Thanksgiving!
Grace and Peace,
Andy
HIGHLIGHTS FROM THE October 13, 2021
CHURCH COUNCIL MEETING
Fifteen church members were present for this meeting. As we do at all our monthly meetings, we listened to reports from church staff—this month Andy Nagy-Benson—and from the chairs of our church boards.

We heard a report on the work of the Nominating Committee. Katy Smith Abbott has informed us that she will be stepping down as Moderator, and the committee is looking for a well-qualified church member to take her place for the coming year. It was emphasized that the expectations of what this job involves are in the process of being scaled back so that people are not overwhelmed with the position.
Rich Carpenter presented an excellent overview of the capital campaigns we have engaged in since 2013 when the church voted to renovate the kitchen, construct new front steps, and build an addition. He reviewed the history of the campaigns and discussed the Campaign to Retire the Debt. The church had voted to start this new campaign at the 2020 Annual Meeting, but then Russ Carpenter, who was leading this effort, died unexpectedly, and then the Covid-19 pandemic started. So it was put on hold, but Rich thinks it is time to start this campaign again. We need to raise $400,000 to retire the debt. Council voted to support the proposed timeline for restarting this campaign.
Council voted to pay Pastor Elizabeth's moving expense of $902.50. We had budgeted $3,000 when we first hired her, but that money was not spent at the time.
Council voted to fund a Music Assistant for the next four months. It is a 5-hour-per-week position and will be filled by Elizabeth Davis. It will then be part of the 2022 budget that we'll vote on at Annual Meeting.
There was a review of a memo from the Personnel Committee discussing a church-wide survey to review how our church is doing, as well as to review our ministers. The goal is to do this soon after our 2022 Annual Meeting.
The full minutes are sent to all Church Council members and posted on our website under Who We Are.
Nancy Foster, Church Clerk
Love Lives Here!
Jennifer Smith, Director of CHILDREN and Youth Ministries
Love certainly does live here! And what a joy it is to see every Sunday when the children gather for the message and then head off to Church School. Words really can't do my emotions justice. Thank you for making church a part of your life. Our Church School has seen good attendance and has even received several new families. Please help me welcome them!
Just a reminder that the nursery is staffed and open every Sunday. It is designed for children 0–4 years old. Please stop in and meet our care providers, Baker Nelson and Margaret Orten.
Our 3rd-graders received their very own copies of the Sparkhouse Bible to go along with the new curriculum we are using.

Hats off to our Junior Youth Group, who collectively raised $1,429 for the annual CROP Walk! Never underestimate what a small group of determined young people can accomplish!

The confirmation class met on September 26 with their parents and mentors. This was an opportunity for everyone to get to know each other and make new connections. It was an evening of fun, laughter, and love. They met twice in October: once to learn about the Bible, and then again with Pastor Andy to learn about Communion. This continues to be a joyful, faith-filled journey.
Tuesday Noontime Adult Study:
The Trinity
For three Tuesdays in November, Pastor Andy will lead noontime explorations of the Trinity. Against the backdrop of the history of Christian thought, we will explore theologies of God, Jesus Christ, and the Holy Spirit and will have opportunities to share our questions and convictions around the three persons of the Trinity.
Classes will be held on Zoom from noon - 1:00 on November 9, 16, 23. All are welcome!

Monday Evening Adult Study:
Advent Songs of Waiting
December 6 and 13, 7:00 p.m. on Zoom

The word "Advent" comes from a Latin term for "coming" or "arrival." Traditionally Christians have observed the season of Advent (the four weeks before Christmas) as a time of waiting for the coming of Christ. This season of waiting recreates the anticipation of Christ's first coming, it prepares us for an experience of renewal in Christ in our moment, and it looks expectantly toward a world that one day conforms to Christ's ethic of love and peace, what Christians traditionally called the coming "Kingdom of God." With attention to the past, present, and future, Advent is a time for waiting.
These days many of us find ourselves waiting desperately for the arrival of something different: the return to normality. We long for the days when we could live—and live together as church—free of the anxieties and restrictions brought on by the pandemic. Normally our Advent waiting is hopeful and joyous, as we count down the days until Christmas. These days many of us struggle to maintain hope and joy in a period of waiting that feels like it will never end.
What can Advent waiting teach us about pandemic waiting? Are there ways that "doubling down" on Advent might actually help us endure the other stuff? On two successive Mondays, December 6 and 13 (7:00 p.m. on Zoom), I invite you to a conversation about how these two experiences, Advent waiting for Christ and pandemic waiting, might be related.
To stimulate our thinking, we will focus on the words to some cherished Advent hymns. The beautiful lyrics of these songs may capture what we've been through and what many of us are feeling these days. Perhaps these same lyrics, that we often sing without much reflection, may also bring us new strength and hope this Advent, as we wait for the end to the pandemic. Mark your calendars; I hope to have you with us for this conversation.
James Davis
Theologian-in-Residence
97th Annual Holiday Bazaar is Saturday, November 6
The first Saturday of November is our church's annual Holiday Bazaar, and we're thrilled to hold it (albeit masked) in person! Thank you to everyone in advance for your support, preparations, and donations. And don't forget the Second Chance Sale on November 7.
Schedule for Holiday Bazaar Week
Monday, Nov. 1: Logistics team will set up and arrange tables, chairs, and display shelves.




Tuesday, Nov. 2: Decorating and setup, including signs on both floors and outside.




Wednesday, Nov. 3: Donors can drop off contributions 9:00 a.m. – 5:00 p.m. Bazaar workers will be setting up spaces, sorting, and pricing merchandise and non-perishable food items.




Thursday, Nov. 4: Workers continue to receive, price, and set up 9:00 a.m. – 8:00 p.m. Note the evening hours!




Friday, Nov. 5: Friday is the last day to drop off donated items and the first day to drop off perishable foods, including baked goods and soups, from 9:00 a.m. – 5:00 p.m. and in the evening, 5:30 p.m. – 7:30 p.m. Theme baskets should be brought to the church Friday morning, 9:00 – noon. (If you need to make alternate arrangements, contact Gail Hietzker).




Saturday morning, Nov. 6: Perishable foods (pies, soups, food table baked goods) can be delivered 8:00 – 8:30 a.m. Workers need to be in place by 8:30 for last-minute instructions and final setup.




Saturday, Nov. 6: Bazaar Day! 9:00 a.m. – 3:00 p.m.



Please plan to come see all the wonderful offerings we'll have for sale. Invite family members, neighbors, and friends to join you!
Sunday, Nov. 7: Second Chance Sale, immediately after Sunday worship in Fellowship Hall.
For more details and contact information, go to the Holiday Bazaar 2021 Update webpage on midducc.org. Find answers to frequently asked questions and the latest Bazaar news: https://www.midducc.org/home/2021-holiday-bazaar-update.
If you have questions about drop-off times or volunteering, contact Ruth Penfield or Judy Jessup, Bazaar co-chairs.
—Ruth Penfield and Judy Jessup, Bazaar Co-chairpersons
Bakers, Candy Makers, Canners Needed!

Happily, we still plan on our ever-popular Food Table being filled with your delicious array of baked and canned goods ready for purchasing!

The Food Table is calling for you to bring in your prized creations to tempt the eager buyers: yeast or quick breads, cakes or coffee cakes, cupcakes or cookies, muffins or pies, fudge, truffles, barks or candy, jams or pickles. We want it all! Pie pans will be provided if desired. Just call Maureen Williams, Food Table co-chair at 802-388-0866.



full of thanksgiving
Jessica Allen, Director of Music
The church is bustling with music activity again now that we have Chancel Choir, Hand Bell Choir, and Sing for Social Justice groups up and running at last. It is joyful to hear live voices blending again and to hear bells ringing out in synchronized resonance.
We have welcomed the Middlebury College Community Chorus to our building for rehearsals for the short-term at least, along with their new conductor, our very own Jeffrey Buettner.
Soon the hospice singing group, Wellspring, will be in-house, too, for their rehearsals led by Ronnie Romano.
I am thrilled that our building can be home to so much music, even and especially in these uncertain times.
I am reminded that music builds us up. It supports our spirits in ways that I think we sometimes cannot even define. For God to have blessed us with such an outlet of expression and connectedness is incredible, and the specialness of making music during this time is not lost on me.
We are musical people. Especially in these times of fresh starts, fraught with continual modification, requiring so much flexibility that I sometimes wonder if we will fall to pieces, we are witness to incredible cooperation, goodwill, and teamwork. In this I see and hear God among us. We are full of thanksgiving.
GivePlus Mobile will be retiring January 2022. Vanco Mobile is the app you can download to give to the church through your smartphones going forward! The same Login should work.
Did you know?





You can make a significant gift to the church through a charitable gift annuity (CGA), and provide guaranteed income for yourself and one other person for the remainder of your lives. Peter Carothers (pcarothers78@gmail.com) can assist you in learning about the details.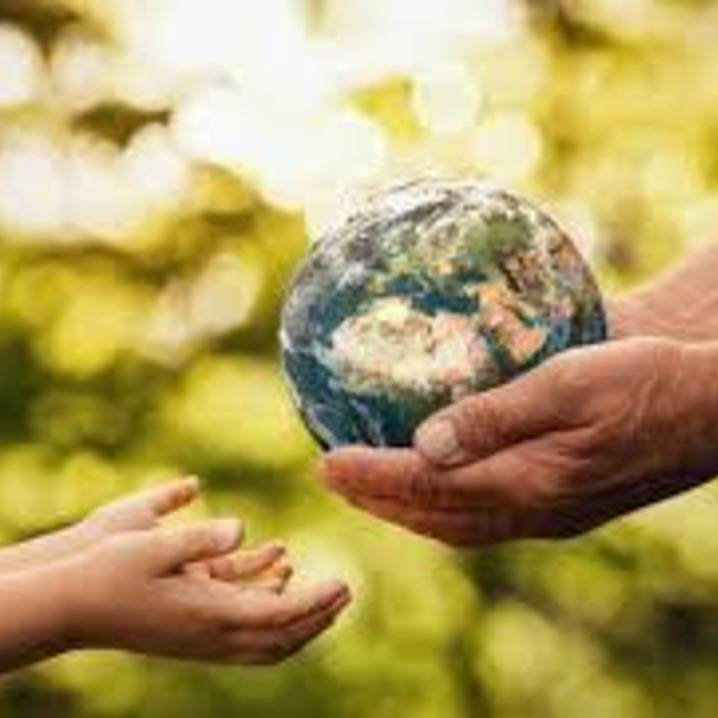 Reducing Greenhouse Gas Emissions
Did you know that it is now a LAW in Vermont that we have to reduce our greenhouse gas emissions by 26 percent by 2025? That's only about three years away!!!
The Green Team has previously mentioned this law—the Global Warming Solutions Act, passed by the Vermont legislature in 2020—but the enormity of how we will all be impacted has only recently hit me. It will no longer be a matter of choice or pipe dreams. More of us will need to switch to electric cars, heat pumps, pellet stoves, etc. to reduce our greenhouse gases and dependence on fossil fuels.
By the end of 2021, the state legislature will act to implement this law, and we will all be affected, as future reductions are much more aggressive:
40% reduction by 2030
80% reduction by 2050
The Green Team has three recommendations for our church community this month:
Read the annual Progress Report by Vermont Energy Action Network to learn the current sources of our greenhouse gas emissions and what has to change by when: https:// www.eanvt.org/longform/2021-ean-annual-progress-report-for-vermont-key-findings/




Watch the film A Life on Our Planet by David Attenborough, available on Netflix



Watch a new film about regenerative agriculture called Kiss the Ground: https://kissthegroundmovie.com/

Various members of the team have watched both and highly recommend them!
All are welcome to attend Green Team meetings. The next one is Monday, November 8, at 7:00 p.m. via Zoom. Contact Leanna Maglienti (leanna_maglienti@yahoo.com) for more information.
–Helen Wright
November 20th


It's time for our annual Thanksgiving Food Drive!




Please visit this link to sign up to help collect food for HOPE on Saturday, November 20:




You can volunteer for a 1-hour shift at either Greg's Meat Market or the Middlebury Natural Foods Co-op. This is a great opportunity to help your community as well as work with other members of the church.

Together we can make a difference!
As mentioned in the October Church Matters, the Nominating Committee will meet soon to nominate church members to fill positions on our six Boards (Deacons, Christian Development, Pastoral Care, Mission and Social Concerns, Membership and Communications, and Trustees). The members of all of these boards serve a three-year term; and each year, one-third of the members are elected at the Annual Meeting in January.
We are a hybrid church! Members can serve the church in person or online. You can be a member of a board and participate in meetings via Zoom; you do not have to be in person at meetings. We welcome your participation!
Here is a synopsis of each board:
Board of Deacons: The Board of Deacons works with the Pastors in coordinating the worship services, including the preparation and administering of Communion and baptism, finding lay readers for the services, and ushering. This includes Sunday morning services as well as any other services, such as Sunday afternoon New Light.




Board of Christian Development: The Board of Christian Development is responsible for the educational programs for all ages, children to adults, and works closely with the Director of Children and Youth Ministries.




Board of Pastoral Care: The Board of Pastoral Care ministers to church members by assisting the pastors with visitation of members who are homebound or in the hospital, providing rides, providing meals, and honoring seniors who have special celebrations. This Board also hosts receptions after memorial services and funerals.




Board of Mission and Social Concerns: The Board of Mission and Social Concerns provides information to members about the church's mission and outreach programs. The Board also provides opportunities to help meet human needs in the local, national, and global arenas.




Board of Membership and Communications: The Board of Membership and Communications undertakes programs to support church growth and provides opportunities for members to get to know one another. The Board assists the pastors in installing and welcoming new members. The Board also assists the staff with communication about activities and events.




Board of Trustees: The Board of Trustees is responsible for maintaining the physical property of the church, and also has responsibility for trust funds and endowment funds.



If you are interested in serving or would like more information about any of these boards, please contact Michele Brown (Chair of the Nominating Committee) at 802-349-9843 or at michelelbrown59@gmail.com.
Poinsettia Orders due November 5th!
Poinsettias can be ordered in memory of someone for the decorating of the church during the Christmas season. Forms are due Nov. 5th, along with the payment. The cost is $25.00
If you want more than one poinsettia, please number your tributes (ex: 1. Jane Smith, 2. Jon Smith)
If you have any questions, please call Lisa Evarts at 802-759-2679. Thank you!
Who was Dr. George N. Webber,
Acting Pastor?
Rev. George Nelson Webber served the Congregational Church of Middlebury during 1891 to 1892. In November 1890, Rev. Keith (the predecessor to Rev. Webber) resigned due to poor health. Stephen Freeman, in his book on the history of the Middlebury church, reported that the 1890 centennial of the church (the congregation, not the building) was observed with Dr. George Nelson Webber preaching the anniversary sermon. Church records have no information about the event, possibly because there was no settled pastor. Perhaps as a partial result, however, the church voted in January 1891 to extend a call to the Rev. George N. Webber, D. D., to be Acting Pastor. He accepted and began preaching in April. This did not work out, and on December 27, 1892, the church voted to call the Rev. Albert W. Dickens as pastor. Albert began preaching on February 29, 1893.
In the Andover Theological Seminary – Necrology – 1907–1908 – Class of 1855 (page 270), a listing of the various positions held by George Nelson Webber, D. D. (non-graduate) was given:
George was the son of Ariel Webber and Lucina Holmes, born in Pomfret, CT, Aug 27, 1826; prepared for college at the Worchester (MA) Academy; united with the Church of Christ in Amherst College, 1852, after taking the full course; and studied in this seminary, 1852–1854, leaving to be a tutor in Amherst College, 1854–1855.
He was ordained Dec 5, 1855, as pastor of the South Church St. Johnsbury, dismissed Sept 15, 1859; was installed at the North (now Park) Congregational Church, Hartford CT, Nov 2, 1859, dismissed June 2, 1862; having also served as the chaplain of the First Connecticut Volunteers from June 1861 to Aug 1861, and having been in the first Battle of Bull Run; was installed at the First Church, Lowell, MA Sept 17, 1862, dismissed Mar 25, 1867; professor of intellectual and moral philosophy at Middlebury College, a position he held until 1874; pastor of the First Presbyterian Church, Troy NY, 1874 to September 1883; professor of ethics at Smith College, 1883–1885; pro tempore professor of psychology, ethics, and political science at Middlebury College 1885–1886; lecturer on ethics and Christian evidences at Smith College 1886–1891; and finally pastor of the Congregational Church of Middlebury 1891–1892. Then retirement in Northampton, MA.
Rev. Webber also received the degree of Doctor of Divinity from Amherst in 1870.
George Nelson Webber married his first wife, Charlotte Fairbanks, on 4 May 1858 in St. Johnsbury, VT and had four children. He married his second wife, Caroline Kitchel Ladd, on 29 Aug 1871 in Middlebury VT and had one child.
Parents of George are Ariel Webber and Lucinda Holmes. George died of chronic heart and kidney problems with secondary causes being renal bronchitis and is buried in Woodstock CT.
Parents of Charlotte are Thaddeus Fairbanks and Lucy Peck Barker. Charlotte is buried in the Fairbanks family lot in St. Johnsbury. Thaddeus was the co-founder, with his brother, of the St. Johnsbury Academy. Charlotte's father was a well-known businessman and designed the platform scale.
Parents of Caroline are Daniel Ladd and Charlotte Holley. Caroline died of carcinovia of the intestine and is buried in the Middlebury (West) Cemetery. Her parents are buried in the same cemetery. Caroline's father was a Baptist minister.

George Nelson Webber born 27 Aug 1826 Pomfret, CT died 20 Dec 1907 Springfield, MA
Charlotte Fairbanks born 1 Jun 1837 St. Johnsbury, VT died 29 Mar 1869 Middlebury, VT

Caroline Kitchel Ladd born ca 1843 Bursa, Turkey died 17 Sept 1905 Northampton, MA

At the time of the death of Rev. Dr. Webber, he left three daughters and one son: Annie (Brisbane, Australia), Frederick (St. Louis MO), Lucy (London, England), and Charlotte (Springfield MA).
The lives of the five children can be summarized as follows:
Agnes Fairbanks Webber was born 7 Oct 1860 and died 6 Feb 1863 (diphtheria), most likely was born, raised, and died in Hartford CT.

Annie Webber was born 30 Jul 1863 in St. Johnsbury VT. She married Professor (Chemistry) Walter Maxwell on 19 Aug 1889 in Northampton, MA; the couple had two sons (Marcuswell Maxwell and Clyde Maxwell). Walter was born 1844 in Kirkandrews, Cumberland, England.

Frederick Fairbanks Webber was born 5 Jun 1865 in Lowell, MA and died 1927 in ME. He married Gertrude Hyde on 23 Sept 1889 in Westville (New Haven) CT; and later, Clara Belle Marston on 4 Jan 1910 in Portland ME.

Lucy F. Webber was born 26 Jun 1867 in St. Johnsbury VT and died 4 Sept 1957 in Nairobi Kenya. She married William Northrop McMillan (born19 Oct 1872 in St Louis, MO, died 20 Mar 1925 in Centre, France) in Northampton MA on 12 May 1894. William was educated in Pottstown PA, was a rancher in New Mexico for several years, became a businessman in St. Louis and in London, England, and finally became an explorer and big game hunter in Africa.

Charlotte Webber was born 30 Oct 1872 in Middlebury VT and died 1 Oct 1938 in Springfield MA. She married Clinton Edward Bell (born 8 Jun 1872 in Southampton MA and died 18 Sept 1934 Springfield MA) on 14 Feb 1900. Charlotte and Clinton lived in Manhattan upon marriage and later moved to Springfield MA. Based on federal census records, Clinton was a lawyer and Charlotte was a housekeeper; they had one child, Lucie McMillan Bell. Both parents were buried in Center Cemetery in Springfield MA.

Next month we will present the biography of Rev. Albert Webster Dickens (and his family), who came to the Middlebury church from Ticonderoga.
Mal Chase, Historian
Gregg Marston November 01

Pamela Quinn November 01

Frank Spatafora November 02

Michael Cummings November 03

Jill Ruffa November 03

Paul Saronson November 03

Deborah Deering November 04

Victoria Luksch November 04

Levi Nuceder November 04

Brett Viens November 04

James Davis November 06

Bronwen Kent November 06

Tanya Lehman November 06

Josie Masterson-Glen November 08

Matthew von Behrens November 08

Barbara Charlamb November 10

Devon Karpak November 10

Frank Winkler November 10

Jennifer Stefani November 11

Jae Davis November 13

John Evarts November 13

Victor Nuovo November 13

Josephine Abbott November 16

Betty Damewood November 19

Betsy Gleason November 19

Mira Maglienti November 19

Mona Rogers November 19

Michael Fiskio November 20

Sydney Penniman November 20

George Cady November 21

Frank Van Gansbeke November 21

Greta Allen-Buettner November 23

Douglas Sinclair November 23

Caroline Marston November 24

Mary Alice Beazley November 25

Mary Jo Champlin November 25

Harper Sinclair November 29

Conor Stinson & Ellen Whelan-Wuest November 12

Jeff & Diane Munroe November 13

Henry & Teri Schauer November 16

Charles & Nancy Jakiela November 17